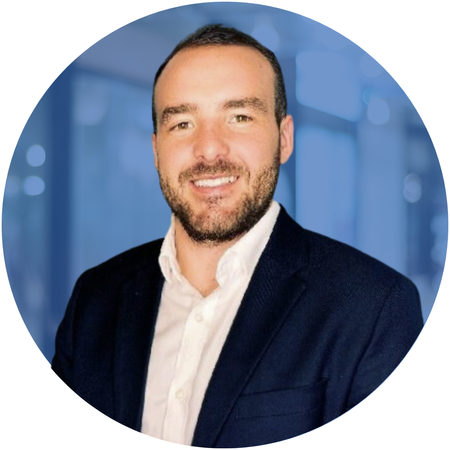 Back to Team
Kevin Byrne
RECRUITMENT MANAGER
​Kevin is a Life Sciences professional with a combined nine years of experience as a registered pharmacist and recruiter. Uniquely positioned in blending clinical, pharmaceutical, and commercial recruitment expertise, Kevin has a passion for forging meaningful connections, building productive partnerships, and facilitating positive change. Kevin sets a high standard for customer service that delivers outcomes for client, company and talent needs.
Kevin has recently relocated from Australia where he developed a highly regarded reputation in the ANZ and APAC Life Sciences recruitment markets over a 6-year period. Partnering exclusively with global, regional, and local clients in meeting unmet talent needs within pharmaceutical companies, emerging biotech, medical device organisations, NFPs, academic institutes, and collaborative research groups. Kevin also led a team of specialist recruitment consultants servicing the Life Sciences sector from concept to commercialization; clinical research & development, regulatory affairs, quality assurance, medical affairs, pharmacovigilance, and commercial sales & marketing.
With an inherent growth mindset, Kevin is inspired to exceed expectations, develop new skills and competencies, drive positive culture, and bring others on the journey. With the ENFJ personality profile, Kevin is energized by the people-people interactions that underpin the art of recruitment and is motivated by the bigger picture. He is passionate about Diversity, Equity, and Inclusion. Outside of work, Kevin thoroughly enjoys travel, maintaining his health and fitness, acting, comedy, podcasts, and good coffee.