HOW CAN WE HELP YOU?

START YOUR CAREER JOURNEY WITH FORCE

​

We're committed to creating a partnership with our candidates. Our expert recruiters understand your needs, career aspirations and desires to confidently match you with your perfect role.

​

Are you ready to take the next step?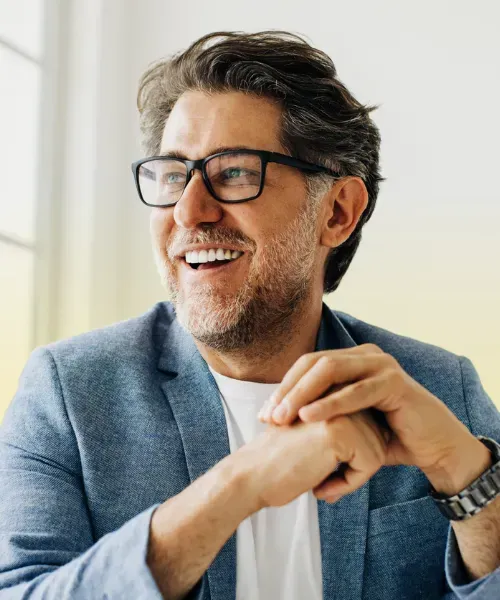 ELEVATE YOUR INTERVIEW GAME
Our seasoned recruiters know all about the trials and tribulations of interviews we're here to help you achieve your career goals.
01

Know yourself and your goals

Brush up on your skills/abilities, background, values, experience, education, training, and career goals and aspirations

02

Know your area of expertise

Why you selected this field, your experience and why you are interested in the role. Be prepared by looking up similar roles.

03

Know real life examples

Most interviewers today use behavioural interviewing techniques & questioning, past behaviour is the best predictor of future behaviour

04

Look the part

Your appearance is your first impression to your interviewer. Be professional but also be yourself.

05

Do you have any questions?

Be sure to have a list of appropriate questions to ask your interviewee, it shows your research and interest in the position.

06

Close on a positive, enthusiastic note

Leave a lasting impression on your interviewer, ask what the next step will be and leave with a smile!
Put these tips into practice - see all of our exciting job opportunities
REAL PEOPLE, REAL STORIES
Don't just take it from us, read what our happy clients and candidates have to say:
Force Recruitment is a tremendous place to work with. The way Kanishka professionally make the recruitment process easy, quick, & really efficient, it's appreciated. Any candidate who is looking for change in pharmaceutical industry, reach out to Kanishka, and she will help you find a suitable role.

Force is a tremendous place to work with CSV Engineer

​Elizabeth was so friendly and knowledgeable about what I was looking for in a job. She was able to discuss opportunities in detail at a time that suited my schedule. She gained good insight into my career goals and found a role that ticked all the boxes and more! When it came around to interviews, she was very helpful and answered all my questions.

Found a role that ticked all the boxes and more Senior QA Specialist

​I strongly recommend Kanishka as an exceptional Recruitment Consultant who has consistently provided amazing support throughout the entire process. Her dedication and admirable work ethic are truly impressive.Working with Kanishka has been a delightful experience, and her warm and compassionate personal approach made a significant impact on securing my job position. I cannot express my gratitude enough to Kanishka for her invaluable help and support

Personal approach made a significant impact on securing my job position Process Owner

​Amazing experience with Mairead Duignan from Force Recruitment 😃From the very beginning she helped me with the interviews I had and supported me with my questions and doubts.I am from Spain and I was afraid about my English language but she cheered me up and I did a perfect interview.Mairead is amazing and just I can say thanks for everything you are a star ❤️

Supported me with my questions and doubts Territory Manager

​I would like to thank you personally and Force Recruitment for assisting in driving our commercial terms with pharmacies. We found you & the Sales team to be very open, flexible and professional in delivering and meeting our requirements.

Very open, flexible and professional Commercial Manager

Force considered all aspects of my experience, skills and style to match me with an exciting career option – supportive throughout and followed up after I was settled adding a very personal touch to a great service. Thank you !

Considered all aspects of my experience, skills and style Pharmacy Key Accounts Manager
GET ACCESS TO EXCITING OPPORTUNITIES RIGHT TO YOUR INBOX
SIGN UP FOR JOB ALERTS