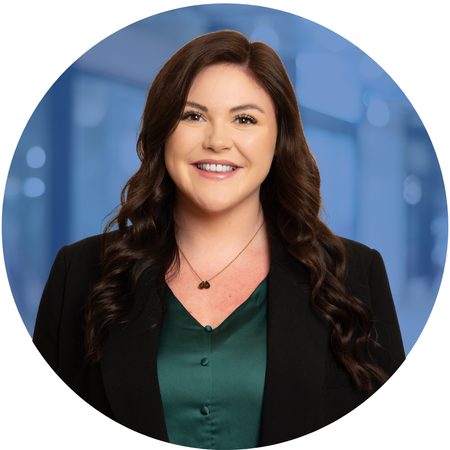 Back to Team
Elizabeth Brady
SENIOR RECRUITMENT CONSULTANT - SCIENCE AND ENGINEERING
​As a seasoned senior recruitment consultant, Elizabeth brings a wealth of expertise and dedication to her role at Force. With her educational foundation including a BSc in Podiatric Medicine and a Diploma in Human Resource Management, Elizabeth combines her science and HR knowledge to excel in the field of science recruitment.
​
Having embarked on her recruitment journey in 2019, Elizabeth has honed her skills across a diverse range of industries. Currently, Elizabeth is a member of Force's Science team, specializing in recruiting talent for the pharmaceutical, medical device, and life science industries. With an ability to match candidates to roles across all organizational levels, she is experienced in facilitating successful placements.
​
Elizabeth uses a personable approach, and unwavering dedication to forge meaningful connections with both candidates and clients. She believes that understanding the unique aspirations and needs of each individual enhances the recruitment experience. Elizabeth is dedicated to creating stress-free and enjoyable recruitment process for all stakeholders.
​
In her spare time, Elizabeth enjoys socializing, traveling, reading, movies, and walking her two Cavalier King Charles.
Specialising in
​Elizabeth is, without a doubt, the most skilful professional I have worked with in the 6 years I have worked in the industry.As a client of Elizabeth, I can say she was extremely helpful in my recruitment process being very detailed and attentive.Keep up the great work!

Very detailed and attentive Manufacturing Supervisor

​Elizabeth was so friendly and knowledgeable about what I was looking for in a job. She was able to discuss opportunities in detail at a time that suited my schedule. She gained good insight into my career goals and found a role that ticked all the boxes and more! When it came around to interviews, she was very helpful and answered all my questions.

Found a role that ticked all the boxes and more Senior QA Specialist

​I can't recommend Elizabeth as a recruiter enough! She has been exceptional throughout the entire hiring process.Elizabeth never hesitates to pick up the phone to answer any queries you may have, answering emails and phone calls very promptly. She assisted me every step of the way including interview preparation and even meeting me onsite that day. I'm delighted to have received an offer with the assistance of Elizabeth and am looking forward to starting my new role!

Exceptional throughout the entire hiring process QC Analyst

​My time working with Elizabeth was seamless. I have 3 words to describe her; professional, prompt and precise.She made my job navigation easy, and I got an offer promptly due to her assistance and influence.I highly recommend Elizabeth as she goes the extra mile for her clients.

Professional, prompt and precise QC Microbiologist