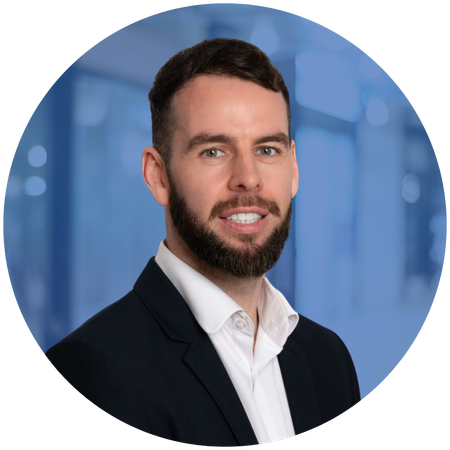 Back to Team
Michael Boyle
SENIOR RECRUITMENT CONSULTANT - SCIENCE AND ENGINEERING
​With over 13 years of manufacturing experience, Michael is an experienced industry professional with knowledge in areas of medical device, polymer, pharmaceutical and manufacturing. He has worked in several areas including Production, HR, Learning & Development and Engineering, with a proven track record of meeting and exceeding targets.
He joined the Pharmaforce team in December 2021 and was quickly promoted to Senior Consultant, working with our clients to satisfy their headcount, temporary and contract recruitment needs. Michael currently specialises in recruiting for the Life Sciences, Pharmaceutical / Biopharmaceutical and Medical Devices & Polymer industries. His expertise lies in Engineering, focusing on Process, Project, Maintenance, Reliability and Utilities specific requirements of our clients.
Outside of work, Michael lives an active lifestyle, going to the gym, playing and coaching his local GAA team and the odd weekend hike. He tries to travel as much as possible and enjoys seeing new cities & places.
​
​
If you're looking for a new role, contact Michael
Specialising in
​I recently started a dream position thanks to Michael. His continuous support made the process so easy. Most recruiters would normally cross you off after an unsuccessful first interview with the hiring manager. However, with Michael he still followed through for me and secured a second interview somehow because he believed in me. This is a prime example of above and beyond servicing. I would recommend Michael to anyone seeking opportunities in the pharmaceutical sector.

Above and beyond servicing Manufacturing Projects Support Scientist

​Thanks to Michael, I landed a fantastic role that aligns perfectly with my career goals. His support made the job-seeking process smooth and efficient. I would recommend Michael to anyone seeking opportunities in the pharmaceutical sector.  He matched my skills with the right job openings, ensuring that every opportunity presented was a potential fit. His commitment to my success was evident through his valuable interview preparation and ensuring that I was 100% happy with the role.

Commitment to my success was evident Reliability & Maintenance