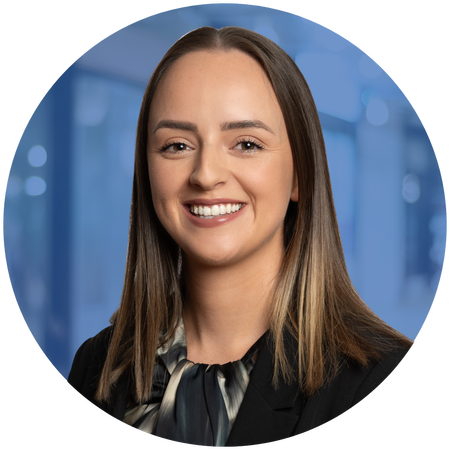 Back to Team
Jennifer Mahon
SENIOR RECRUITMENT CONSULTANT - SCIENCE AND ENGINEERING
Jennifer studied Business Management at Maynooth University and worked in Sales and Customer Service roles before joining the Force Recruitment team 2 years ago. Jennifer was quickly promoted to Senior Recruitment Consultant and has experience recruiting for a range of opportunities within the pharmaceutical, biopharmaceutical and medical device industries.
​
Jennifer is currently working on our Science team specialising in roles in Quality Assurance, Quality Systems, Regulatory Affairs and Compliance. Jennifer takes great interest in her candidates' careers and developing strong, lasting relationships with both clients and candidates.
​
In her spare time, Jennifer enjoys socialising with her family and friends, going to the gym and spending time in the outdoors!
Specialising in
​Jennifer was very helpful and engaging during my hiring experience. She provided regular updates on the progress of the process and shared her experience with me throughout in order to best support me in securing my new role. I would highly recommend Jennifer when on the lookout for a new opportunity.

Very helpful and engaging Downstream MS&T Scientist

​Jennifer helped me secure my current role as a Microbiology Analyst. She was very professional, helpful, full of encouragement and guidance for how I could successfully proceed through an interview process. She is easy to get in touch with, always responds in a timely fashion, and has succeeded where no other recruiter has in securing me a pertinent role in my career journey. She is the ultimate professional, a lovely human, and I am happy to be able to say so with confidence.

Succeeded where no other recruiter has QC Microbiology Analyst

​I had a really positive experience working with Jennifer during my job search. She was very professional and really went out of her way to understand where I was professionally and to make sure that she was able to provide the best possible opportunities for me to progress further!

Went out of her way to understand where I was professionally Senior Quality Assurance Operations Specialist