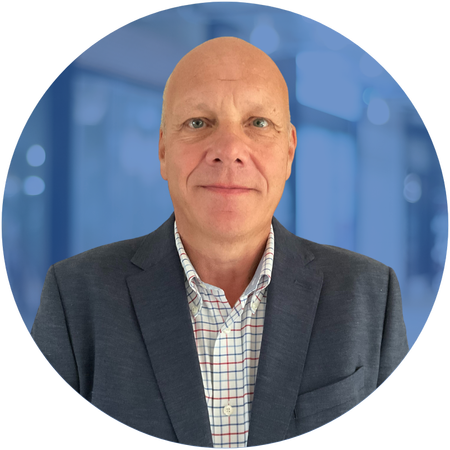 Back to Team
​John has worked in senior roles in the Pharmaceutical Industry for thirty-eight years and has led teams who have managed a large diverse portfolio of prescription medicines. John has a strong track record in leadership in his career to date.
​
John began his career in a small Irish Pharmaceutical company, later moving to GSK where he gained extensive experience in Sales, Marketing and developed a strong focus on customer care and support.
John later joined Pfizer Healthcare Ireland where he took the lead in new product launches, joint venture partnerships, business development and change projects across many areas of the business. John has also held Chairmanships/Directorships in the past with the Pharmaceutical Managers Institute, Pfizer Healthcare Ireland, Hospira Sales Ireland and was also a trustee of the Pfizer Ireland pension plan.
John's passion is all about people in terms of leadership, watching colleagues develop, grow and ultimately achieve important milestones for themselves and indeed the business.
​I would like to thank you personally and Force Recruitment for assisting in driving our commercial terms with pharmacies. We found you & the Sales team to be very open, flexible and professional in delivering and meeting our requirements.

Very open, flexible and professional Commercial Manager

Force considered all aspects of my experience, skills and style to match me with an exciting career option – supportive throughout and followed up after I was settled adding a very personal touch to a great service. Thank you !

Considered all aspects of my experience, skills and style Pharmacy Key Accounts Manager