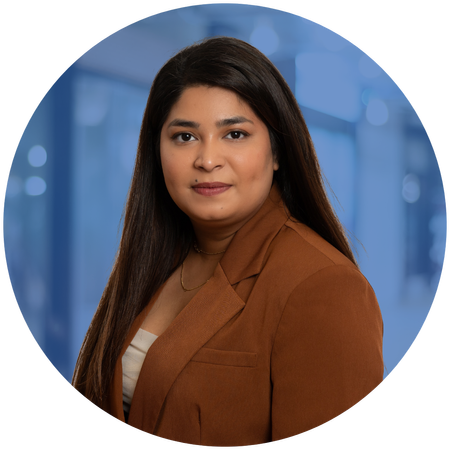 Back to Team
Kanishka Singh
RECRUITMENT CONSULTANT - SCIENCE AND ENGINEERING
​Originally from India, Kanishka moved to Ireland in 2019 to pursue her master's in human resource management and embarked on her recruitment journey in European market.
​
With a passion for connecting talented individuals with exciting career opportunities, Kanishka is an experienced Technical Recruitment Consultant. She manages Engineering, Device, and product roles in the Pharmaceutical and Life Science industry.
​
Kanishka has a background in engineering herself, so has a unique and valuable position to understand and identify top-tier talent for engineering roles. Kanishka plays a pivotal role in building Force's exceptional network of engineering candidates.
​
Outside of work, Kanishka loves to socialize with her friends, and she enjoys relaxing while watching Netflix!
​Kanishka is an expert in her field - get in touch to start your career search right!
Force Recruitment is a tremendous place to work with. The way Kanishka professionally make the recruitment process easy, quick, & really efficient, it's appreciated. Any candidate who is looking for change in pharmaceutical industry, reach out to Kanishka, and she will help you find a suitable role.

Force is a tremendous place to work with CSV Engineer

​I strongly recommend Kanishka as an exceptional Recruitment Consultant who has consistently provided amazing support throughout the entire process. Her dedication and admirable work ethic are truly impressive.Working with Kanishka has been a delightful experience, and her warm and compassionate personal approach made a significant impact on securing my job position. I cannot express my gratitude enough to Kanishka for her invaluable help and support

Personal approach made a significant impact on securing my job position Process Owner