Consultant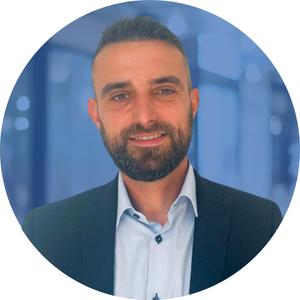 Back to jobs
Job description
Installation Foreperson - UK

Location: UK based (Initial training in Manchester)
Hours: 42.5 hours per week (Monday – Friday)
Salary - Starting at £18 p/h with regular increases + Van (Travel to/from sites included as paid time) + benefits

Force are proud to be supporting a globally recognized leader in Fire Protection Systems in their search for an Installation Foreperson. They are an award winning business that specialize in the Design, Manufacture, Installation, Service, and Commissioning of fire protection systems to the highest standards.

Role Overview: As an Installation Foreperson, you will play a crucial role in delivering top-notch Fire Protection Systems across the UK and Europe. Starting with a comprehensive training period in their Manchester workshop, you will then lead installation crews on various sites, executing mechanical installation tasks such as installing pipework and fittings. This position requires a commitment to safety, flexibility for travel, and a dedication to maintaining our high-quality standards.

Responsibilities:
​
Champion Health and Safety: Lead and drive safe work practices onsite.

Coordinate Resources: Manage onsite resources, including labour, materials, and sub-contractors.

Team Management: Lead a team of operatives to meet project requirements and deadlines.

Quality Assurance: Ensure quality workmanship in line with Standard Operating Procedures (SOPs) and work practices.

Documentation Management: Ensure accurate completion of installation documentation, including progress drawings, testing records, site audits, RAMS, access, and site permits.

Wastage Reduction: Minimize wastage and provide performance feedback.

Supervision and Training: Supervise the works and attendance of a team of operatives and sub-contractors, providing guidance and training on job procedures, work standards, and equipment use.

Reporting: Responsible for reporting accidents, disciplinary problems, and absences.

Other Duties: Undertake additional responsibilities in line with the position.
​
Requirements:
​
Excellent safety practices, comfortable working at heights.

Willingness to learn and flexibility for travel.

Flexible working hours, available for overtime when needed.

Relevant trade qualification or equivalent experience.

Valid CSCS and Manual Handling Ticket.

Good reporting skills.

Full clean Driving License.
​
Desirable:
​
Excellent communication skills.

Proven record of coordinating and managing site projects.

Strong interpersonal skills with the ability to build effective relationships.

Career-driven, ambitious, and enthusiastic.

5+ years' experience in a Construction environment.
​

To discuss the role in more detail please contact Dean Robinson on 07545 581 224