Consultant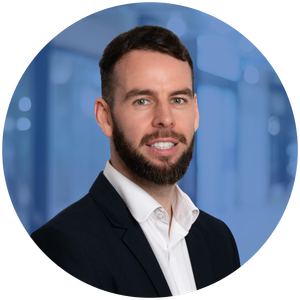 Michael Boyle
SENIOR RECRUITMENT CONSULTANT - SCIENCE AND ENGINEERING
Back to jobs
Job description
Packaging Supervisor - Dublin

Reporting to the Senior Production Manager, the Supervisor is responsible for ensuring efficient day-to-day performances of manufacturing or packaging operations. The person will act as an SME for specific processes and closing off investigations as required. Assigned activities will include daily planning, personnel rostering, training and coaching, generation & review of electronic batch records and other batch documentation as well as volume attainment; You'll also play a pivotal role in ensuring product quality by adhering to all relevant SOP, EHS and cGMP guidelines.

Responsibilities:
• Be the SME for specific processes or systems as assigned by your manager.
• Align with other supervisors and other departments on the latest production priorities.
• Complete project work and Root Cause Analysis (RCA) investigations as required.
• Liaise with Logistics daily and keep the plan up to date.
• Monitor and ensure all training of your team is completed to the required standard.
• Liaise with the QA, Warehouse and MES departments to examine and resolve packaging/manufacturing issues.
• Train, coach and mentor all staff where applicable.
• Ensure training is carried out as per the training manuals – report any updates to your production executive.
• Carry out individual development plans with your team.
• Monitor training on all processes and ensure transfer of learning and competency.
• Ensure that all work is carried out in a safe manner and any relevant company or environmental legislation is adhered to.

Experience:
For this role, we're looking for a candidate who has an effective combination of the following qualifications, skills and experiences:
• 2-3 years of relevant supervisory experience
• Background in the pharmaceutical industry an advantage
• People management and coaching experience
• Ability to manage multiple tasks, prioritise work, work on own initiative in a high-volume fast-moving environment.
• A highly focused and result orientated candidate.
• Strong PC and communication skills are essential.
• A 3rd level qualification in Science or Engineering is desirable.