Consultant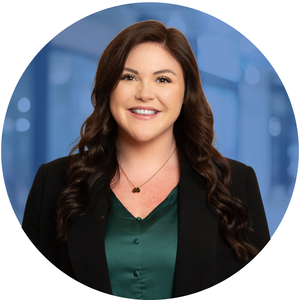 Back to jobs
Technical Specialist, Laboratory Systems
Job description
Title: Technical Specialist, Laboratory Systems
Role Type: Contract
Location: Dublin

Force Recruitment have partnered with a leading Biopharmaceutical Manufacturer to hire a Technical Specialist, in Laboratory Systems. Full details below, get in touch for more details!

Position Summary
This position supports the internal commercial QC laboratories in the Global Manufacturing Quality Analytical Science & Technology (AS&T) organization with responsibility for leading a multi-site team that maintains master/static data for at least 1 Enterprise Lab Data Systems (LDS), such as LES, Empower, LIMS, MODA, and provides technical support to QC labs on user workflows to ensure LDS meet operational and business needs in support of analytical technical transfer, site manufacturing, drug product release and global stability. This role will be primarily responsible to support the MODA Enterprise Lab Data System team.

Key Responsibilities
Develop/maintain processes/user workflows in lab systems to support laboratory testing activities and to ensure business, project and/or investigation/CAPA timelines are met.

Collaborate with appropriate laboratory, manufacturing, analytical support and/or site/global IT teams to ensure needs and requirements are accurate in the lab systems.

Develop strategies and drive activity for harmonization/standardization of the lab system(s) to enable operational efficiencies in system maintenance, master/static data creation, enable consistent data reporting, and standard procedures/training on system use across the internal commercial QC sites.

Review method/specification change controls, identify lab system impact, and develop appropriate change actions required to support implementation of the change, including impact to interfacing systems. Collaborate with lab personnel, analytical support teams, and other relevant SMEs to assess impact to lab systems as needed.

Execute and document lab system user workflow creations/revisions through the appropriate change control process and/or verify changes executed by a team member are accurate associated within the lab system.

Design/Execute User Acceptance Testing for lab system application functionality changes.

Author, revise, and/or review procedural documents, such as SOPs and WIs and associated training content.

Develop/Monitor/Enhance KPIs that provide meaningful insights into team workload capacity/progress & customer support that identify and drive areas for business process improvements.

Work closely with other Lab Data System Business Leads to develop/integrate end to end standardization with other interfaced Lab System(s).

Contribute to strategy for deployment across sites in conjunction with relevant teams (Enterprise IT Lab Systems, ITBPs, QC, etc.).

Develop/Contribute to standardization strategy for lab system as the business evolves to ensure consistent network wide usage and development is in line with GPS priorities.

Facilitate positive culture change with implementation of new processes and organizational enhancements.

Support internal compliance and regulatory agency actions to enhance compliance of LDS user set up and system changes as needed.

Provide strategic guidance and support to internal commercial QC labs for Lab System(s) to ensure support of their business priorities.
Qualifications & Experience
Minimum BS, preferably Masters in biological science or related field with at least 1-3 years of experience in biopharmaceutical technical operations.

Strong scientific background in analytical methods and processes related to biopharmaceutical bulk and finished products preferred.

Demonstrated knowledge or experience in use, development and/or management of Lab Data Systems, preferably in the MODA Lab Data System, to understand impact of changes to these systems and integrations.

Self-directed with a high degree of professional integrity, organization, and attention to detail.

Strong interpersonal, oral, and written communication skills are essential, including the ability to communicate at all levels with clarity and precision.

Excellent communication and interpersonal skills, with the ability to interface with a broad range of internal and external stakeholders at all levels of the organization.

Strong project management and execution skills and can manage multiple projects and prioritize as needed.

Ability to plan, implement, and achieve significant, complex goals and objectives.

Ability to embrace collaboration with partners, customers, and team members, operate with integrity, as well as seek and lead/participate in the continuous improvement of systems and culture.

Ability to build and maintain relationships cross functionally to stay connected/connected to the latest trends/requirements/initiatives/priorities and influence internally/externally as appropriate.

Demonstrate strong problem-solving ability and analytical thinking skills.

Ability to network globally within BMS and externally to stay current with latest requirements/trends/initiatives.

Ability to interpret and apply cGMPs, USP, regulatory requirements and industry best practices.
For more information contact Elizabeth at elizabeth.brady@forcerecruitment.com