Consultant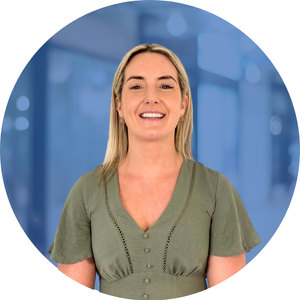 Back to jobs
Senior Manager Direct Materials Procurement Manager
Job description
Exciting opportunity for a Direct Material Procurement Manager to join a Global Biopharmaceutical Company.

The requires the following:
Support based efforts for standardization of the single-use & filters categories and drive delivery of cost savings including alternate/secondary sourcing of materials for cost savings/avoidance for packaging category.

Lead alternate/secondary sourcing of materials directly impacting Dublin site: create, issue, and manage large-scope request for proposals (RFPs), confidential disclosure agreements (CDAs), negotiations, contracts, and awards associated with site critical projects.

Support annual budget process for the site operations working closely with category leaders, site finance, site supply chain, general management and GP finance. Achieve high-quality budget on-schedule and in alignment with GP and Global Product Development and Supply (GPS) expectations.

Support development of strategic category plans; collaborate with category leaders and business partners on plan development; may also independently lead strategic category planning for selected categories

Assist in introduction of new materials and suppliers with appropriate departments.

Support SRM purposes through required development and delivery of prioritized performance metric

Support risk management efforts as required at Cruiserath and within the biologics network.

Proactively engages with business stakeholders to ensure timely & flawless execution of start-up activities while ensuring compliance with procurement processes and policies.

Maintain continuity of current Good Manufacturing Procedures (cGMP) packaging supply for manufacturing operations at the Cruiserath facility by managing suppliers and engaging directly with site stakeholders as well as global teams.

Collaborate and support a team of network procurement operations personnel and support a strategic vision to achieve best-in-class biologics site objectives for supply and services.

Achieve and exceed metrics including purchase price variance (PPV), receipt to promise (RTP), inventory, and invoicing compliance.

Lead supplier change Control and sourcing strategies for the Cruiserath site

Provide leadership and guidance to department personnel executing sourcing events.

Leverage e-sourcing tools, where applicable, including reverse auction to achieve superior cost savings year over year.

Partner with site finance, tax compliance, legal and other enterprise operations managers to resolve site continuity issues related to purchasing, as required.

Partner with site finance for site audit preparation.

Support cGMP audit activities, as required, and in alignment with site quality operations. Escalate supply-related audit requests as required.

Assist/lead in determining appropriate methods of procurement. Lead preparation of competitive go-to-market events (solicitation of bids, quotations and proposals) with pertinent specifications, terms and conditions. Employ leading practices. Prepare for and/or lead supplier negotiations depending on category complexity. Evaluate competitive offerings and recommend overall best offer for a product or service.

Prepare periodic category performance reports for assigned categories. Support budget management processes as required for category.